The Utah Parent Center is a wonderful resource for parents and/or guardians.
The mission of the Utah Parent Center (UPC or Center) is to help *parents help their children, youth and young adults with all disabilities to live included, productive lives as members of the community.
*The term parent is broadly defined to include anyone serving in that role.
Visit their website by clicking http://utahparentcenter.org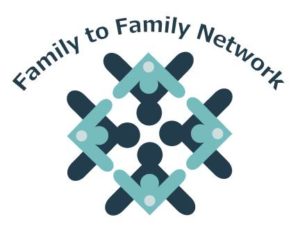 The Family to Family Network (FtoFN) is a statewide parent support network run by volunteers. It is designed to educate, strengthen, and support families of persons with disabilities, especially those who are on the waiting list or are in services with the Division of Services for People with Disabilities (DSPD). Network leaders are parents of individuals with special needs and link families to local resources, services, and disability-friendly events. The FtoFN is a project of the Utah Parent Center.  Visit their webpage for more information by clicking https://utahparentcenter.org/projects/family-to-family/
Family to Family meetings are held periodically here at South Valley School.  Due to Covid-19 restrictions, meetings have not been held. Information about the schedule will be posted when it resumes and is available.