---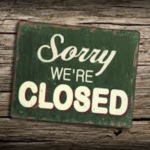 Greenhouse
CLOSED - Our Greenhouse special education program has moved to the JATC-South campus located in Riverton.  We no longer grow or sell plants here at South Valley School.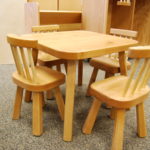 Woodshop
South Valley School's wood shop is a fully equipped facility where custom wood products are produced by students enrolled in the part-time program.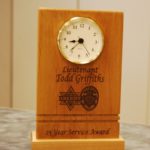 Framing/Engraving
Most items can be personalized with names, or any desired quote or logo. Use one of our ideas, bring your own, or work with our designers to create something unique.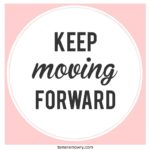 Resources
Get your teen or adult with special needs ready for transition.  Find information about resources available, such as how to apply for guardianship, for SSI or Medicaid, or how to find community activities.
---
Announcements
 Registration Info for the 2022 - 2023 School Year
Registration information has been mailed.  Online registration will be available from July 18 - August 15.  To access online registration, click https://skystu.jordan.k12.ut.us/scripts/wsisa.dll/WService=wsEAplus/fwemnu01.w and login to skyward student.  If you do not have access to a computer, online registration may be completed here at South Valley from August 1 - 12 in the main office.  Please email rebecca.marshall@jordandistrict.org or call the school at 801-565-7592 with any registration questions.
School breakfast is $1.00 and is served from 7:30 - 8:00 am daily.  Lunch is $2.00. To apply for free/reduced meals, click https://auxiliaryservices.jordandistrict.org/nutritionservices/payment/.  Paper applications are available here in the main office.
Order South Valley School merchandise online!  Click https://jordansdut.governmentwindow.com/estore/svs/south-valley-school-item.html to access our online store!
 June 2022
Congratulations to our Graduates!!  To watch the graduation video, click 2022 SVS Graduation slide show
 Jordan Education Foundation Educator of the Year
A huge shout out to our Educator of the Year Kim Hardman-Jones who teaches in Class 1!  Kim is such an amazing teacher and we all love her dearly!  Congratulations, Kim!!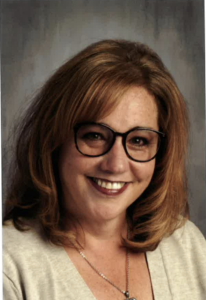 Talent Show 2022
Our Talent Show was a huge success!!  We had a live show at school, and students submitted video recordings of their talents that can be seen in our Digital Talent Show Video.  Watch both here!!
Live Talent Show Video:  https://youtu.be/yCV0Xy5FLOw.  Digital Talent Show Video:  https://youtu.be/NilUjFYsG5I.
JSD Health and Wellness Info
Click https://wellness.jordandistrict.org/resources/ to access information for students to participate in activities that address personal health and wellness.  Jordan School District has partnered with the Cook Center for Human Connection to provide on-demand content for parents on a wide variety of topics related to health and wellness. These resources will be available on an ongoing basis through parentguidance.org. The Cook Center is based in Utah and focuses on supporting children, families, and schools.
Autism - Project Safeguard Program
Do you worry about your student wandering away or even running from home or a caregiver? Did you know that the Unified Police offer a registry?  Follow this link to learn more about AUTISM - PROJECT SAFEGUARD.  They recommend that you register your child annually so that the information is up-to-date.  https://updsl.org/page_services_autism-projectsafeguard.php
Food Donation Connection and Harvest Programs
A big THANK YOU to Food Donation Connection who coordinates Harvest Programs for companies that donate food to non-profit organizations.  We have received donations from Pizza Hut, Starbucks, and Einstein Bagels, and anticipate others.  We receive about 20 pounds of food each week!  The food is sent home with students and is a big help for families.  We are very grateful to be a beneficiary of this program!  Please visit the Food Donation Connection website to see all about how much good they do.  Thank you, Food Donation Connection!
Work at South Valley

Click the link to see positions we currently have available. Available SVS Positions.
Join Smith's Grocery Store Inspiring Donations for South Valley School!
South Valley School will receive .5% of each eligible purchase you make when you link us to your Rewards Card.  We use this money, along with parent/guardian donations, for our community based activities.  Our organization number is: CT421.  Even if you have enrolled in the past, check to make sure South Valley is still receiving credit.  To go to Smith's website and sign up or check your enrollment is still up to date, click here to go to the smiths inspiring donations page.