---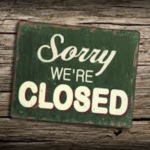 Greenhouse
CLOSED - Our Greenhouse special education program has moved to the JATC-South campus located in Riverton.  We no longer grow or sell plants here at South Valley School.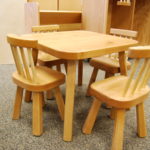 Woodshop
South Valley School's wood shop is a fully equipped facility where custom wood products are produced by students enrolled in the part-time program.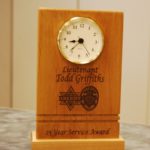 Framing/Engraving
Most items can be personalized with names, or any desired quote or logo. Use one of our ideas, bring your own, or work with our designers to create something unique.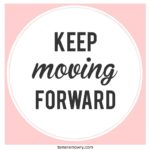 Resources
Get your teen or adult with special needs ready for transition.  Find information about resources available, such as how to apply for guardianship, for SSI or Medicaid, or how to find community activities.
---
Announcements
October 2022
Tuesday, October 4th are Student of the Month recognitions.  Congrats, winners!
The Work Ability Career Exploration & Job Fair for individuals with disabilities will be held on Tuesday, October 4th, at the Sanderson Center for the Deaf and Hard of Hearing Building located at 5709 S. 1500 W. in Taylorsville.  Workshops will be from 9:30 am - 2:30 pm.  The job fair will be from 10:00 am - 2:00 pm.  Job seekers may pre-register online at https://bit.ly/3NRRcc9.
Parent Teacher Conferences for our Life Design program students will be Tuesday, October 4th and Thursday, October 6th from 2:30 - 6:30 pm each night.
Picture Re-Take Day is Tuesday, October 18th.  Retake pictures will be taken first thing in the morning.  You can still order picture packages by clicking https://www.bellphoto.com/Customer/Home/Index?prepay=southvalleyfall22&utm_medium=email&utm_campaign=website&utm_source=sendgrid.com.
NO SCHOOL on Friday, October 21st for Grade Transmittal Day.
FALL RECESS will be the week of October 24th - 28th.  NO SCHOOL.  School will resume on Monday, October 31st.  Be sure to remember to dress up Halloween!!
Monday, October 31st we are having our Halloween Carnival.  A huge THANK YOU to students from Herriman High who are coming to help with our activities.  Afternoon job sites will be cancelled so students have can enjoy the Halloween fun!
Our annual Food Drive to restock our Principal's Pantry will be the week of October 31 - November 4.  Please donate non-perishable food items which will benefit our students families.
Order South Valley School merchandise online!
Click https://jordansdut.governmentwindow.com/estore/svs/south-valley-school-item.html to access our online store!
 South Valley School Facebook Page
Did you know South Valley School has a Facebook page?  You can find information for upcoming events, and see pictures of our students having a fantastic time here at school.  Scan the QR code to access!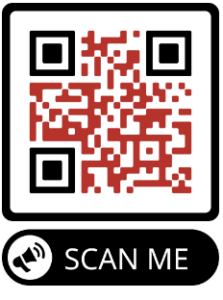 June 2022
Congratulations to our Graduates!!  To watch the graduation video, click 2022 SVS Graduation slide show
Talent Show 2022
Our Talent Show was a huge success!!  We had a live show at school, and students submitted video recordings of their talents that can be seen in our Digital Talent Show Video.  Watch both here!!
Live Talent Show Video:  https://youtu.be/yCV0Xy5FLOw.  Digital Talent Show Video:  https://youtu.be/NilUjFYsG5I.
JSD Health and Wellness Info
Click https://wellness.jordandistrict.org/resources/ to access information for students to participate in activities that address personal health and wellness.  Jordan School District has partnered with the Cook Center for Human Connection to provide on-demand content for parents on a wide variety of topics related to health and wellness. These resources will be available on an ongoing basis through parentguidance.org. The Cook Center is based in Utah and focuses on supporting children, families, and schools.
Autism - Project Safeguard Program
Do you worry about your student wandering away or even running from home or a caregiver? Did you know that the Unified Police offer a registry?  Follow this link to learn more about AUTISM - PROJECT SAFEGUARD.  They recommend that you register your child annually so that the information is up-to-date.  https://updsl.org/page_services_autism-projectsafeguard.php
Food Donation Connection and Harvest Programs
A big THANK YOU to Food Donation Connection who coordinates Harvest Programs for companies that donate food to non-profit organizations.  We have received donations from Pizza Hut, Starbucks, and Einstein Bagels, and anticipate others.  We receive about 20 pounds of food each week!  The food is sent home with students and is a big help for families.  We are very grateful to be a beneficiary of this program!  Please visit the Food Donation Connection website to see all about how much good they do.  Thank you, Food Donation Connection!
Work at South Valley

Click the link to see positions we currently have available. Available SVS Positions.
Join Smith's Grocery Store Inspiring Donations for South Valley School!
South Valley School will receive .5% of each eligible purchase you make when you link us to your Rewards Card.  We use this money, along with parent/guardian donations, for our community based activities.  Our organization number is: CT421.  Even if you have enrolled in the past, check to make sure South Valley is still receiving credit.  To go to Smith's website and sign up or check your enrollment is still up to date, click here to go to the smiths inspiring donations page.