Free Breakfast and Lunch
Breakfast and lunch will be FREE for the 2021-22 School Year.  The USDA Free Meal Waiver has supplied grant funds that will pay for each students breakfast and lunch.  This is a fantastic opportunity and we gratefully acknowledge the USDA for this benefit.
Breakfast Menu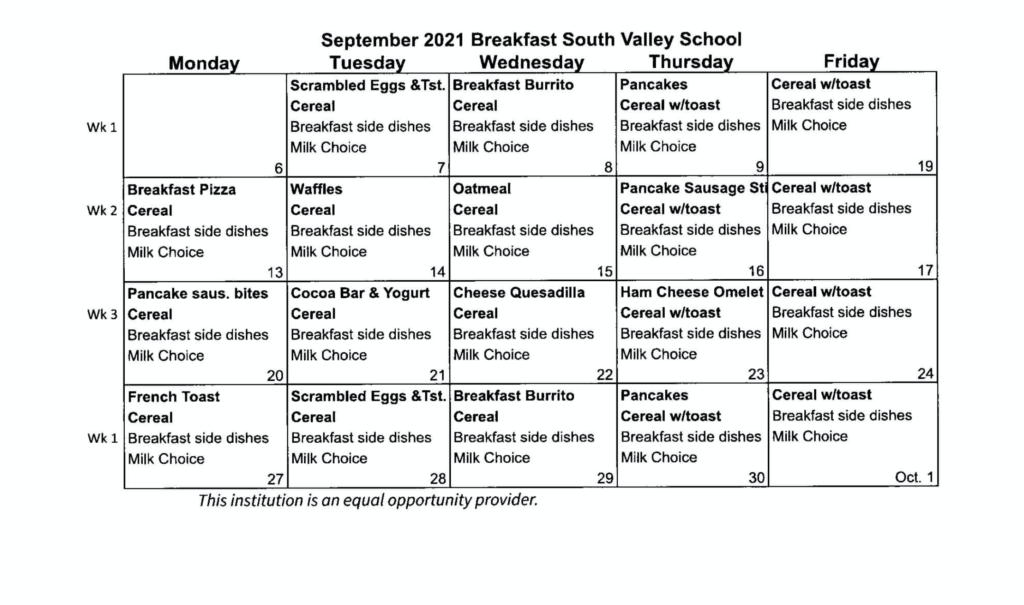 Lunch Menu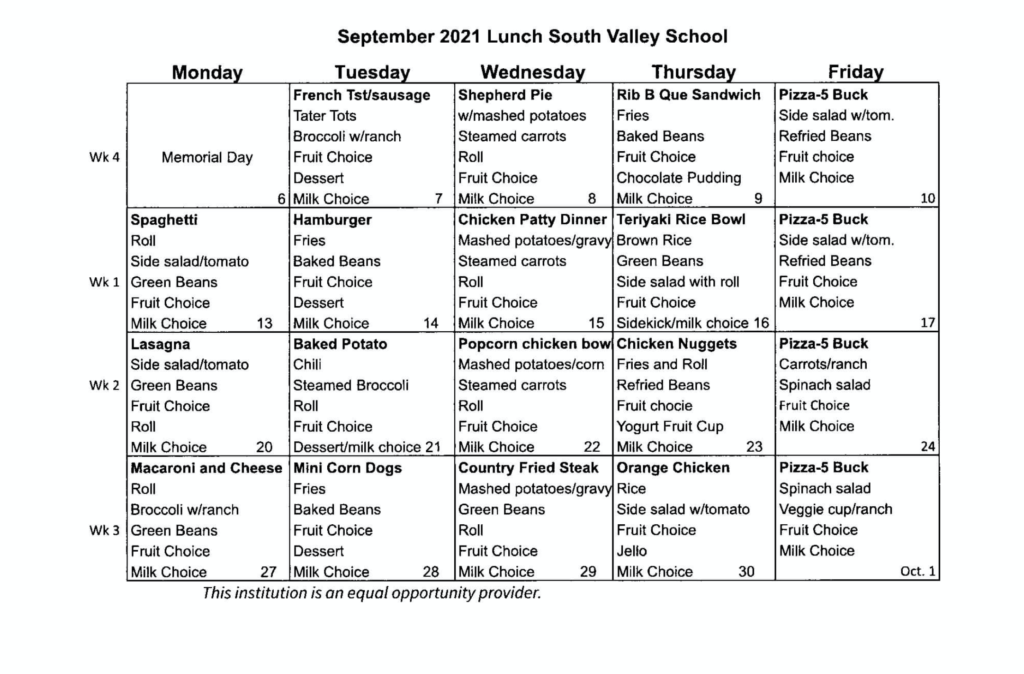 Nutrition Services Nutrition Calculator
Do you need to track your student's carb count?  Would you like to know the calorie count from today's menu?  Need to see which items include ingredients your student is allergic to?  Click here to find out!
https://jordandistrict.nutrislice.com/menu/south-valley/lunch
The interactive menu is customizable with filters to cross out those menu items containing a particular allergen.  This will help you make informed decisions about your students lunch choices.
---