Directions for completing online Free and Reduced Meal Application through Skyward Family Access
Skyward family access is free to use and includes access to your child's account, purchased items, free and reduced application and low balance email notifications.
Online application is not compatible on Microsoft Edge browser.
Log into Family Access using the parent or guardian's login, not the students.
Select Food Service to the left of the screen.
On the top left side of the page, select all students and choose a student. Then, select application, select add application to start the process.
If you are missing information or something is incorrect, it will say incomplete and will not let you select the submit button.
Make sure to select the submit button when you finish.
PLEASE fill our an application now if you anticipate qualifying for free/reduced lunch for the 2021-22 school year.  To receive the benefit at the beginning of the 2021-22 school year, nutrition services needs a current application on file.
Free Breakfast and Lunch
Breakfast and lunch will be FREE for the remainder of the 2020-21 School Year.  The USDA Free Meal Waiver has supplied grant funds that will pay for each students breakfast and lunch.  This is a fantastic opportunity and we gratefully acknowledge the USDA for this benefit.
Breakfast Menu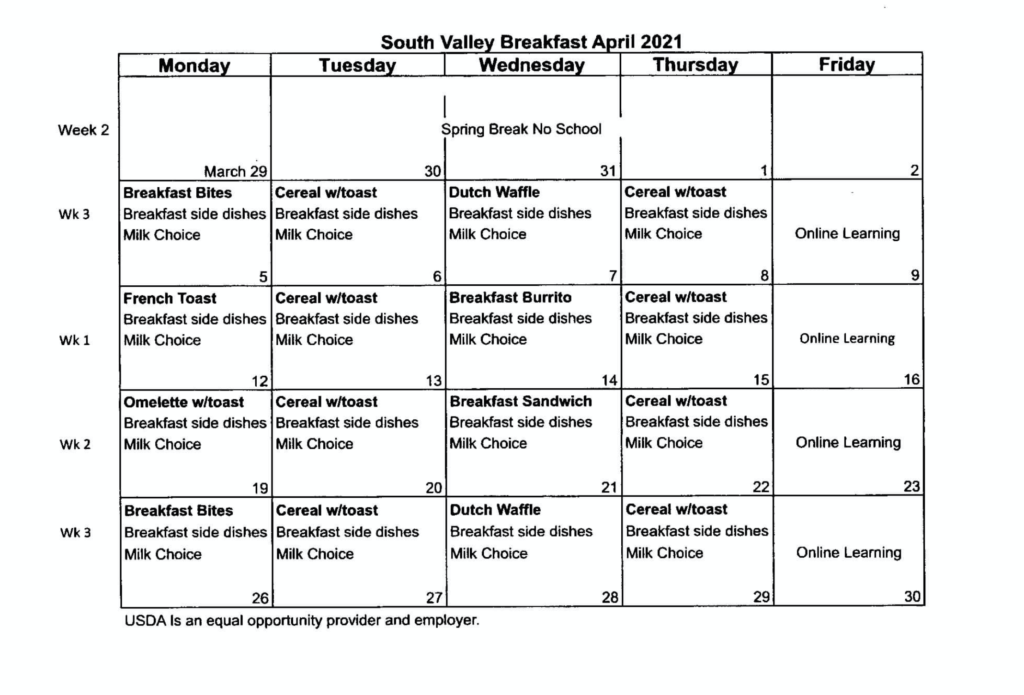 Lunch Menu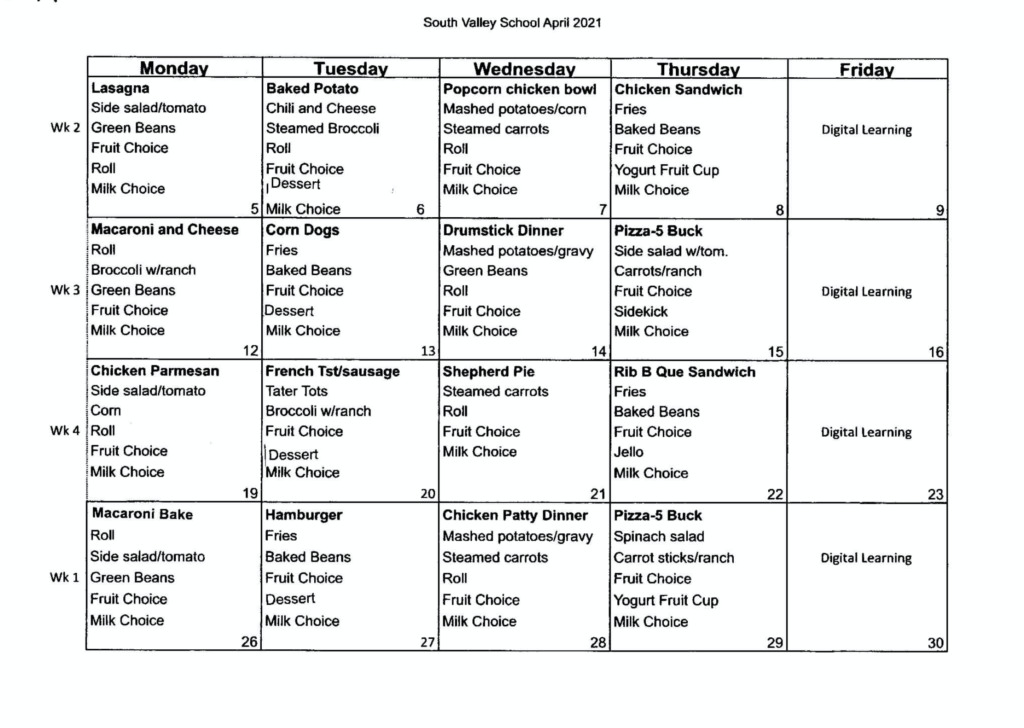 Nutrition Services Nutrition Calculator
Do you need to track your student's carb count?  Would you like to know the calorie count from today's menu?  Need to see which items include ingredients your student is allergic to?  Click here to find out!
https://jordandistrict.nutrislice.com/menu/south-valley/lunch
The interactive menu is customizable with filters to cross out those menu items containing a particular allergen.  This will help you make informed decisions about your students lunch choices.
---